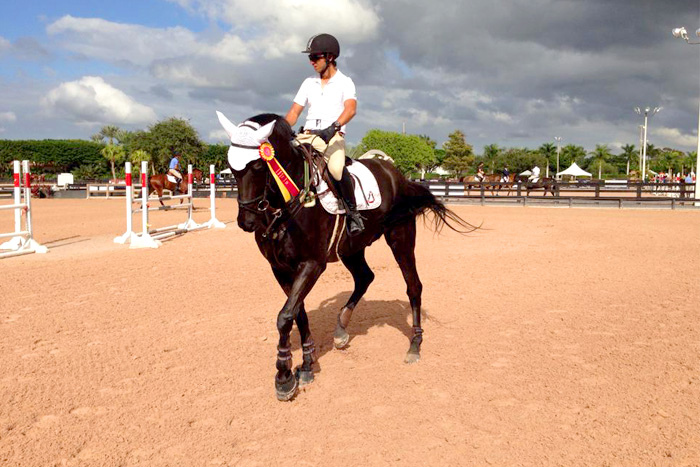 There are few things more thrilling than feeling the wind rush by as you race along on the back of your favorite horse. That type of excitement only usually comes after a few horseback riding lessons have taught you the basics that will help make your experience fun and rewarding. It doesn't matter if you want to ride in West Palm Beach, FL or some other part of the country, a strong knowledge of riding will help keep you safe and make you want to be a rider for life.
Before getting started with horseback riding lessons, it's a good idea to acquaint yourself with a few different things. Knowing something about the different breeds of horses is a great idea, as is understanding the differences between English and Western riding styles. This can actually impact how you ride, with some schools only giving lessons in one style of the other. Knowing which you prefer will help you narrow down your choice of riding schools in the West Palm Beach, FL area.
All good horseback riding lessons should include tips on safety measures as part of the program. Far too many people quit after taking a tumble or two, which is less likely to happen if you are made aware of the safety procedures. While much of this knowledge falls on the instructor, it is also up to you to be aware of your physical restrictions, which means not trying anything that you don't think you can handle. Horses are taller than most people think, which can make being in the saddle a little unsettling at first. Always listen to your instructor and stay within your physical capabilities in order to ensure the best experience possible.
Before you start taking horseback riding lessons, contact the school where you will be going and see if they can recommend some good reading material for you. You might also consider stopping by to meet the horse that you will be riding on, as getting to know him or her will help build a great animal/rider relationship. Being aware of what you should wear, hoe to act around the horse, and the safety precautions that need to be taken beforehand will set you up nicely before you mount the horse for the very first time.
One thing that you should keep in mind when you first get in the saddle is that it's perfectly natural to feel some fear and trepidation. Horses are great at sensing that far, so try to relax as best you can. This is just one of the reasons why having some knowledge beforehand is a great idea, as it takes away the surprise element of horseback riding. Once you get over that initial fear and start to learn the proper riding techniques, you are sure to discover that horseback riding is a pastime that you will want to participate in for the rest of your life.